Luxury Vinyl Flooring in Tampa, FL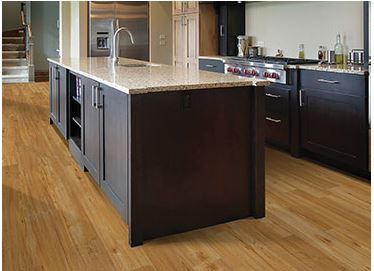 Improve the look, feel, and value of your property with the help of Stewart's Flooring America. We offer a robust selection of luxury vinyl flooring in Tampa, FL. Finding the right flooring for your home is simple. Whether you are remodeling a single room or your entire home, our flooring store has the materials and resources for your next project.
Luxury vinyl is widely known as "resilient flooring." In other words, it is a great option for households that are looking for a strong surface that remains new and beautiful--even in the face of heavy foot traffic and high activity. Advantages of this flooring type include:
Durability: Luxury vinyl is composed of composite materials, creating a non-porous and tough surface. As such, it withstands everyday wear and tear easily, including scuffs, bumps, scrapes, and impacts. It is also waterproof, giving it high resistance against spills and staining.
Ease of Maintenance: Due to its water-resistant capabilities and solid surface, luxury vinyl is easy to clean. There are no fibers to absorb dirt, dust, or allergens. Simply use a mild detergent and a damp cloth to keep your investment looking neat and new.
Customizability: Thanks to advances in manufacturing, luxury vinyl tiles and planks are available in many different colors, designs, and styles. From Old World aesthetics to contemporary chic, this material fits seamlessly with virtually any interior design motif.
Explore Your Options with Luxury Vinyl Plank and Tile
Give your interior new life. Our vinyl flooring selection includes two types: plank and tile. Available in different shapes and sizes, our flooring can meet your specific needs. Whether you are re-flooring common areas or bedrooms, luxury vinyl will improve the beauty and strength of any space. On top of that, you can save money while giving your home a new, sophisticated look.
Luxury vinyl has diverse design options because it can successfully take on the appearance of "premium" flooring materials, such as hardwood, stone, and ceramic. Now, you can impart a distinct ambiance to your interior, all without needing to worry about intensive cost or maintenance requirements.
Our luxury vinyl plank flooring selection, for example, includes many designs incorporating popular hardwood species, such as oak, mahogany, and pine. Luxury vinyl tile is available with nature-inspired designs, allowing you to mix and match to create unique flooring patterns.
Luxury Vinyl Flooring Installation You Can Trust
Ensure your investment looks great and lasts long with professional luxury vinyl flooring installation. Our showroom works with trained and experienced installers who complete your project. We take a detail-oriented approach to service, ensuring your flooring is installed accurately and according to your remodeling plans.

Contact us to request a consultation for luxury vinyl flooring. Our flooring showroom proudly serves property owners throughout Tampa, FL, including Brandon, Carrollwood, Lutz, Ybor City, and the surrounding communities.