Waterproof Flooring in Tampa, FL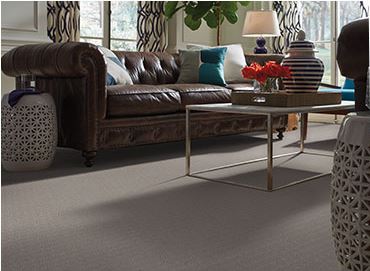 Do you want beautiful floors, but are worried about how your favorite styles will hold up in certain areas? This concern is common for customers who need to install floors in bathrooms, kitchens, and other moisture-prone spaces. It's time to consider replacing your floors with attractive and durable waterproof flooring in Tampa, FL. Our flooring showroom features waterproof carpet, laminate, and vinyl, allowing us to bring the beauty of premium flooring into any space.
If your room is prone to moisture or spills, waterproof floors are an excellent option. By using advanced fabrication methods, manufacturers create these floors to hold up in even the wettest environments. Waterproof floors also hold up well under heavy foot traffic, making them perfect for busy households.
Stylish & Durable Vinyl Floors and Waterproof Carpeting
Flooring damaged by moisture will be a thing of the past when you choose one of our innovative waterproof materials. The vinyl floors we carry and install for you are ideal for kitchens, bathrooms, cafeterias, mudrooms, and any other room that gets wet. You may be concerned about appearance though. After all, when you think of waterproof vinyl flooring, perhaps floors of years past come to mind.
Laminate flooring has come a long way. When you shop at our store, you'll never find floors that are dull-looking or dated. Instead, you'll find the flooring that comes in many colors and styles to satisfy even the most discerning design preferences. We carry some of the finest brands in the industry, including Downs H20. Both stylish and sturdy, these floors are made to look like ceramic, natural stone, and even wood flooring. Choose from a wide selection of waterproof vinyl, including luxury vinyl planks!
We understand that for your bedrooms, comfort is of the utmost importance. Don't think you can't have carpets in bedrooms where children and pets reside. With waterproof carpet from our showroom, you can have soft, stylish flooring installed in any room in your home. We feature several choices from Tigressa H20 that keep liquids from soaking through. If a pet or child happens to have an accident, no worries! You can clean it completely with ease.
Created using premium materials, all of our waterproof floors hold up even in the dampest of rooms. So, if you're looking for floors that are durable as well as appealing, stop by our store today. We are happy to help you choose a product that suits your needs.
Installation You Can Count On
Need help installing your new floors? We don't want you to lift a finger. After finding what you want at our store, schedule waterproof flooring installation. We'll send out a team of professionals to expertly install the flooring of your dreams. It's a great way to ensure the long life of your investment. When we're done, your waterproof flooring will require minimal maintenance to stay looking its best.

Contact us for more information about our waterproof flooring products. We proudly serve customers throughout Tampa, Brandon, Carrollwood, Lutz, and Ybor City, Florida, as well as the surrounding areas.